The Whippet coffee packaging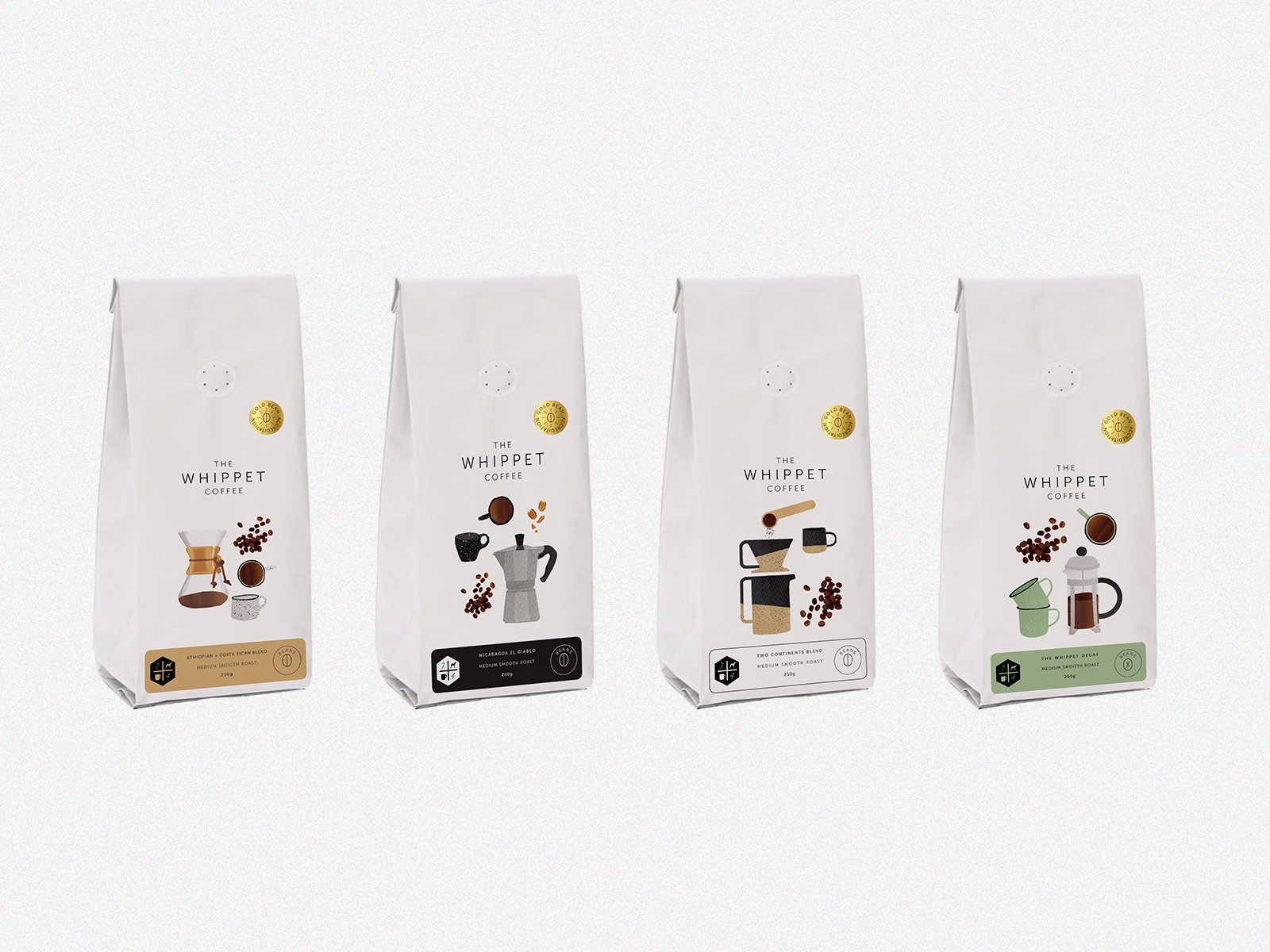 Guided by the The Whippet café's commitment to serve their community with the highest quality experience and produce, the packaging design for their artisanal coffee was an opportunity to create packaging that encapsulated their inspiring approach.
The watercolour illustrations were painted to narrate the coffee's journey from bean to cup. This minimalist style encapsulated the cafe's commitment to understated excellence, where every cup brewed is a testament to craftsmanship and quality. Every package, not just a container but a visual representation of the cafe's core values and the quiet beauty found in each cup they serve.