Storytelling shirts with Mapula Embroideries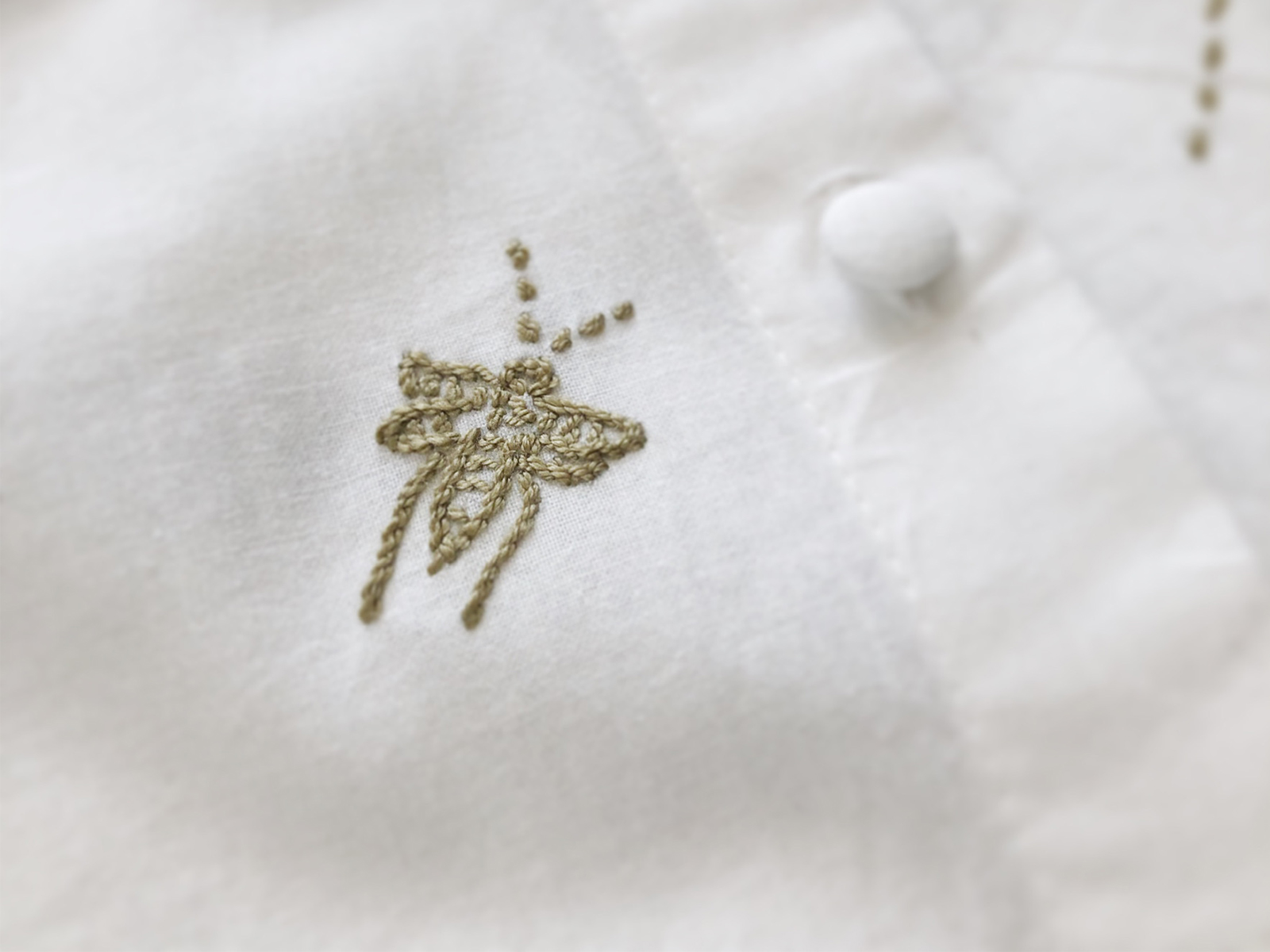 Aware and appreciative of the importance and value of upliftment through creative collaboration, I initiate projects with like-minded creatives. With a strong conviction that design should create soulful narratives and merge connections to bring about positive change, I reached out to Mapula Embroideries to start a collaborative journey.
The Mapula Embroidery Trust is one of the most important community art projects in South Africa, assisting over 150 participating women develop artistic skills and creating income to improve their lives. Mapula Embroideries provides work and a reliable supplementary income, a minimum level of financial stability, for the artists of the project. They provide entrepreneurial and empowerment opportunities that change both lives and communities.
The end result of the collaboration is a range of limited edition, hand embroidered shirts released seasonally. Each series has a theme, for which I draw and supply a series of illustrations. The Mapula ladies then add their own interpretations of the theme which is embroidered by hand on 100% cotton shirts, making each shirt truly unique.
Each shirt is finished with a label indicating the name of the embroiderer, giving acknowledgement and shining light on each person involved in the co-creation process.
A project celebrating creative collaborations with a mission to support communities to bloom.
Shirts are released in limited series of ten biannually (Spring/Summer & Autumn/Winter). Each shirt is supplied with a certificate of authenticity indicating the shirt number, series theme, season and the embroiderer's name. Giving acknowledgement and ensuring the unique nature of each shirt.
Spring/Summer '22. Theme: 'Garden':
Location: Jardin des Plantes, Paris, France / Model: Octavia Horgan.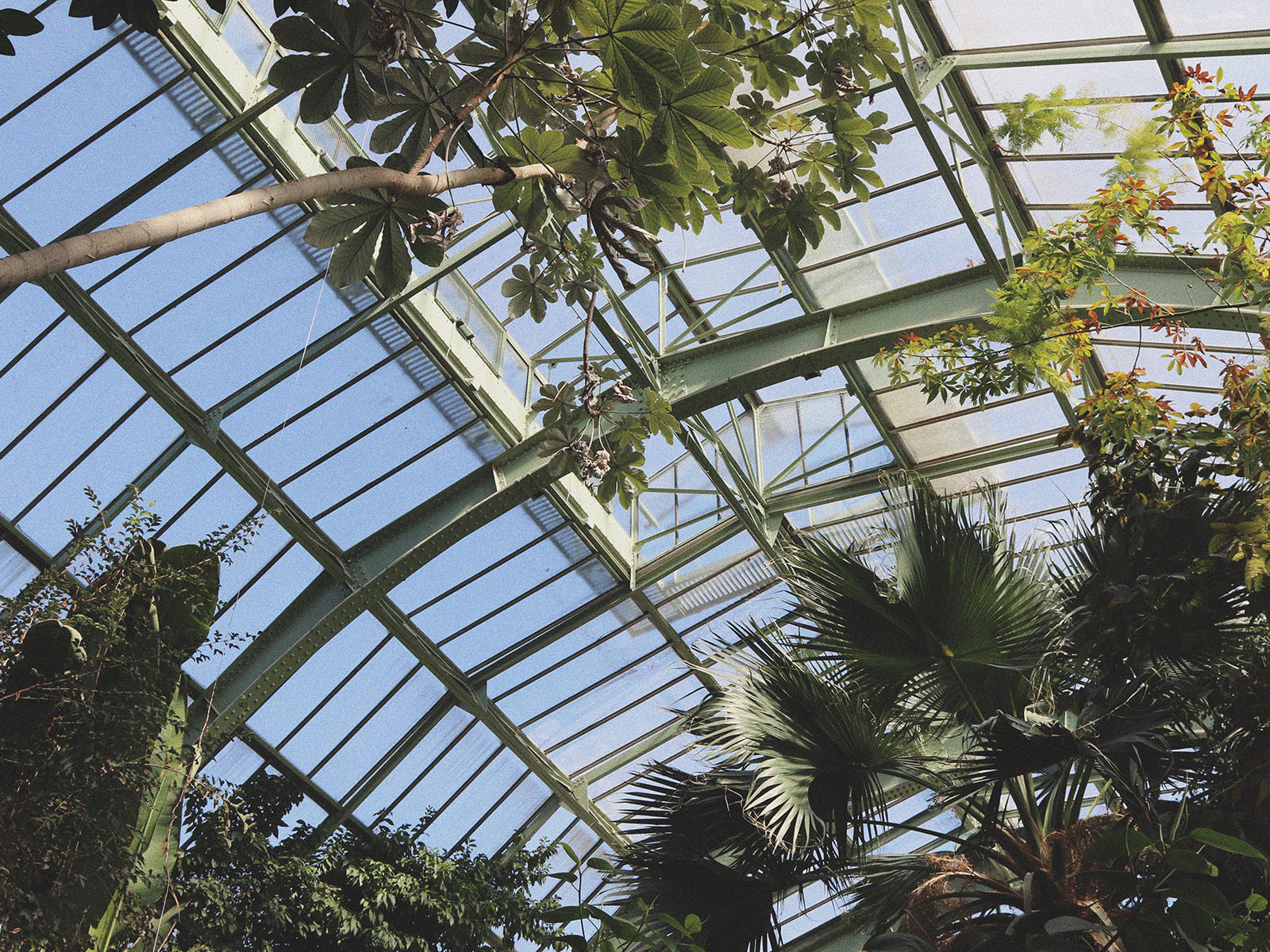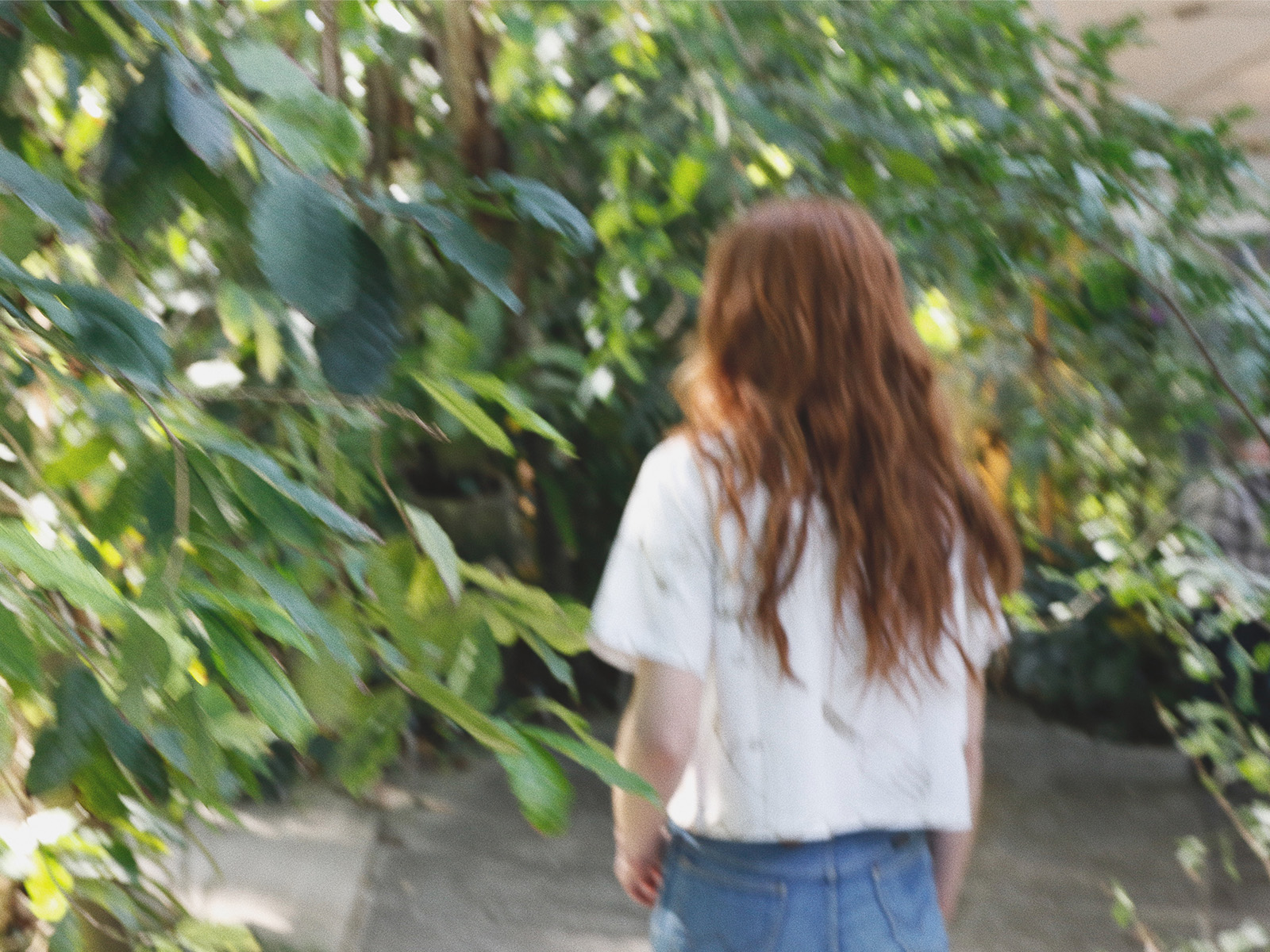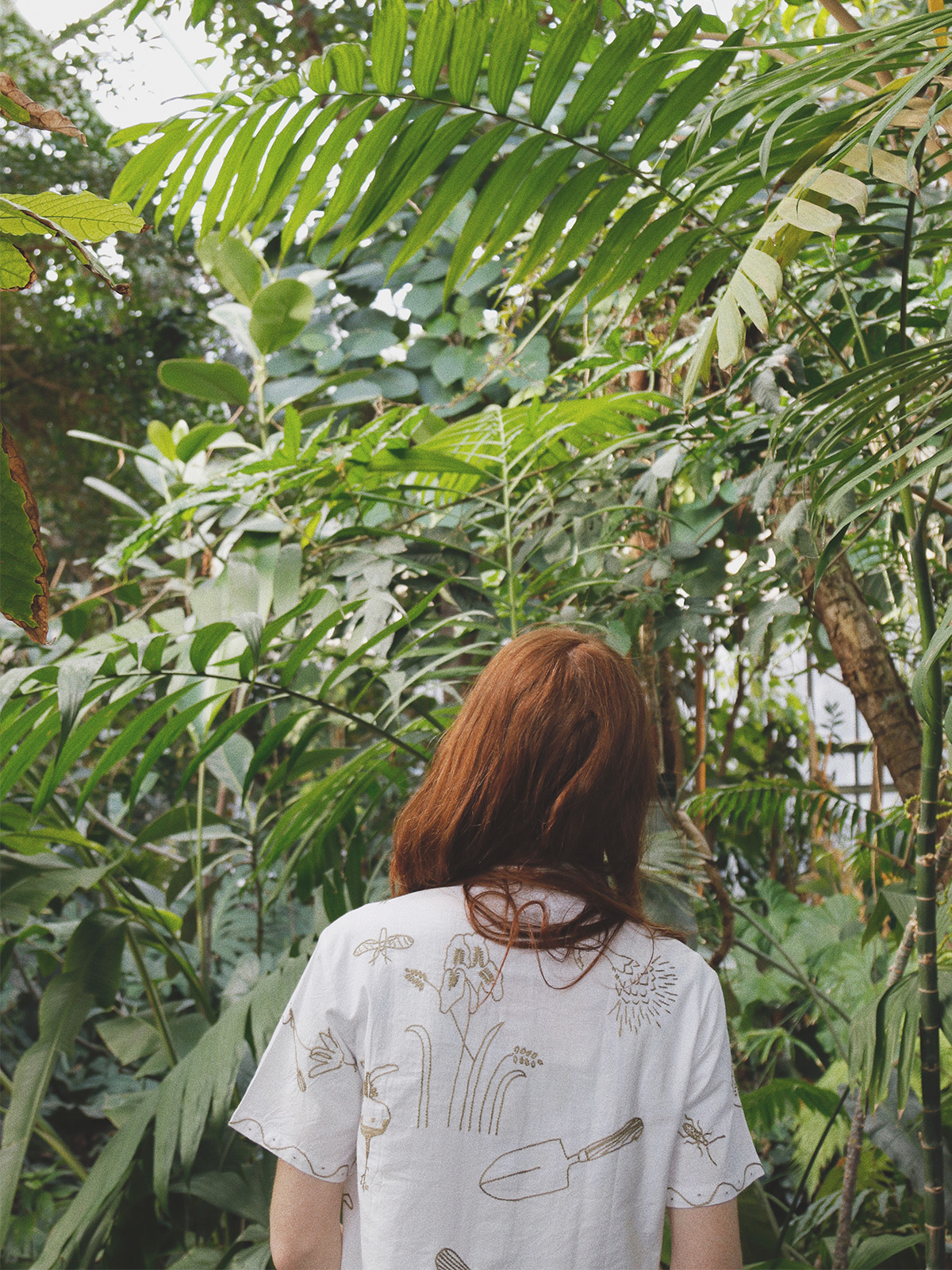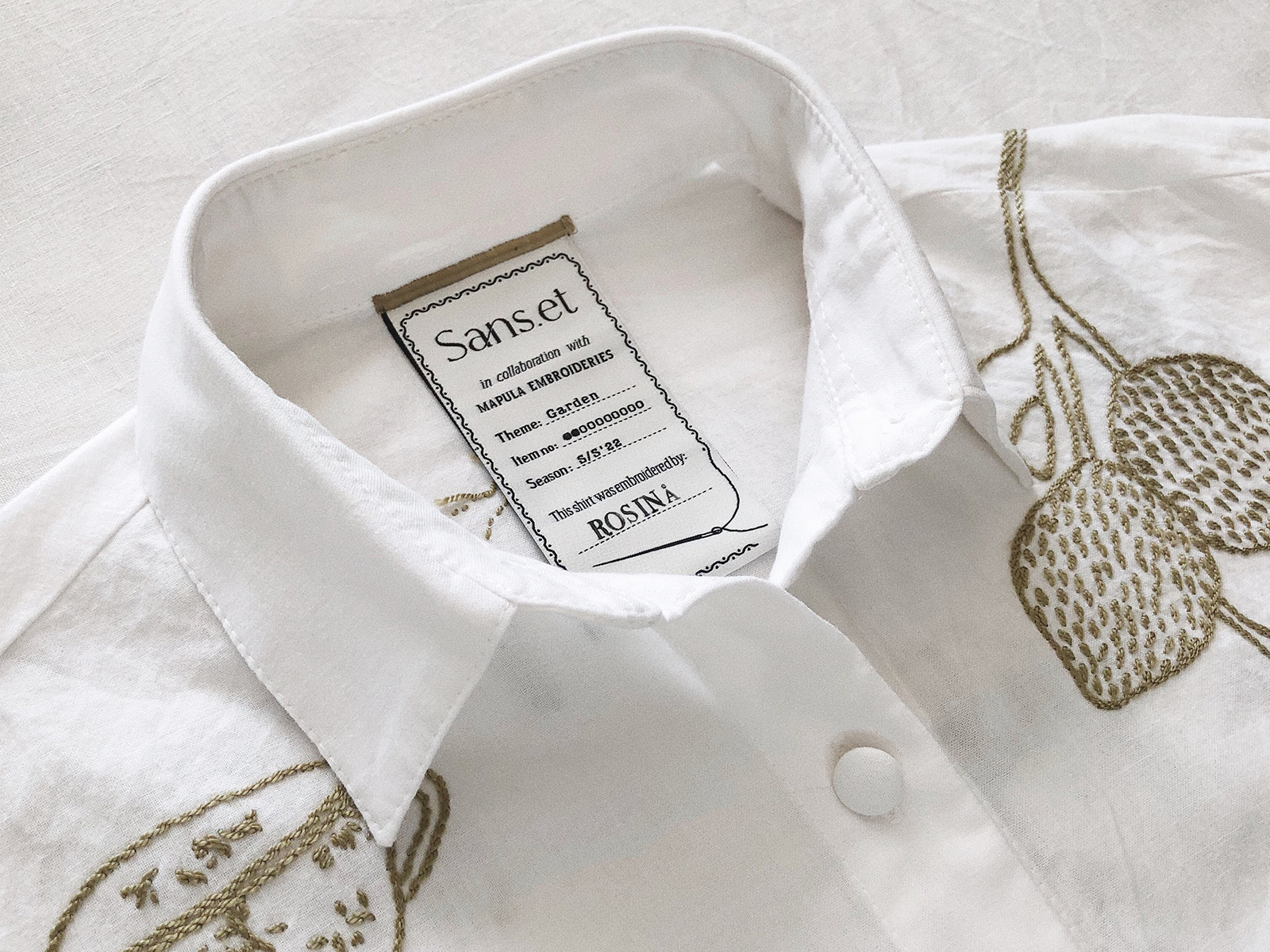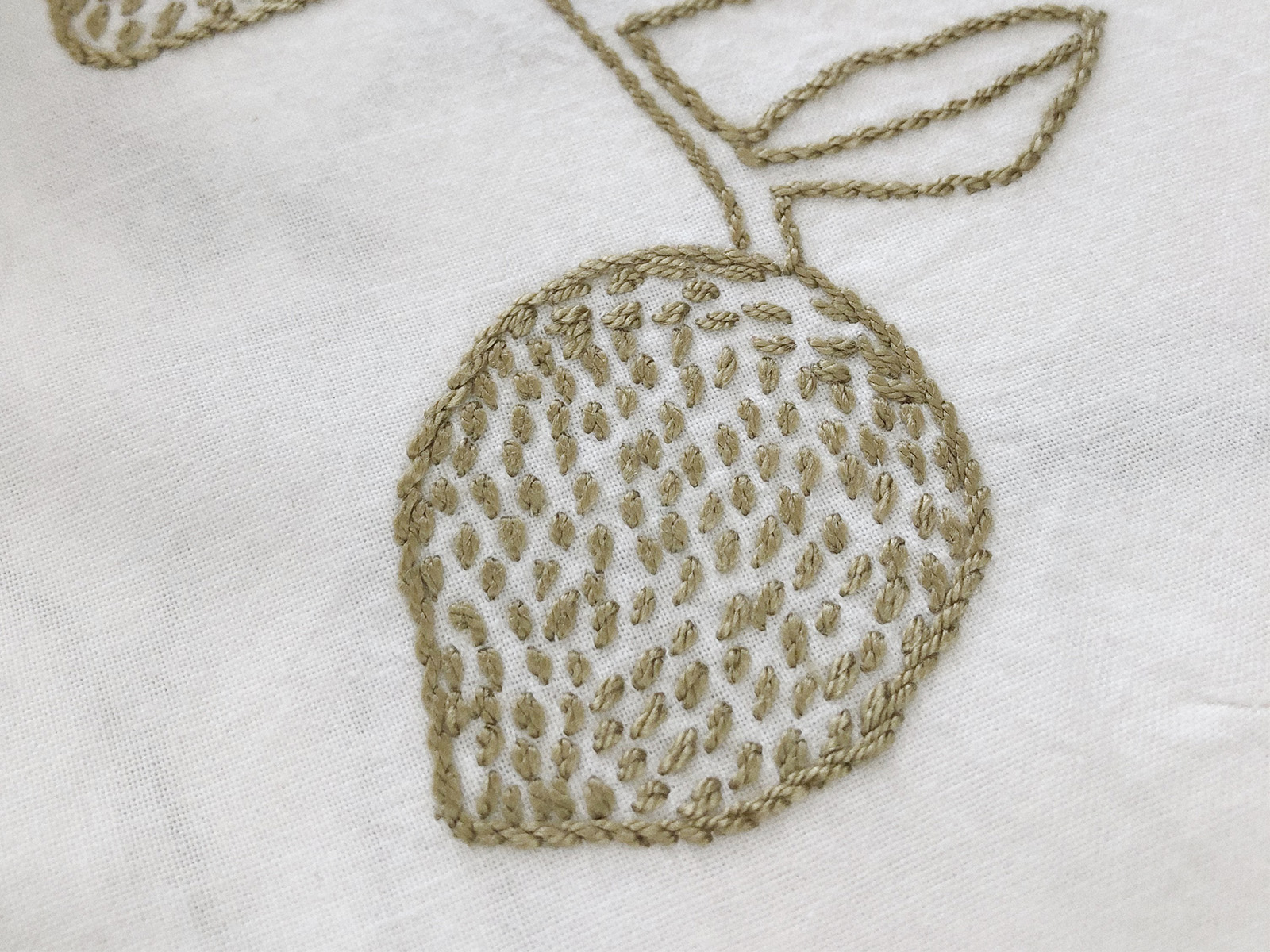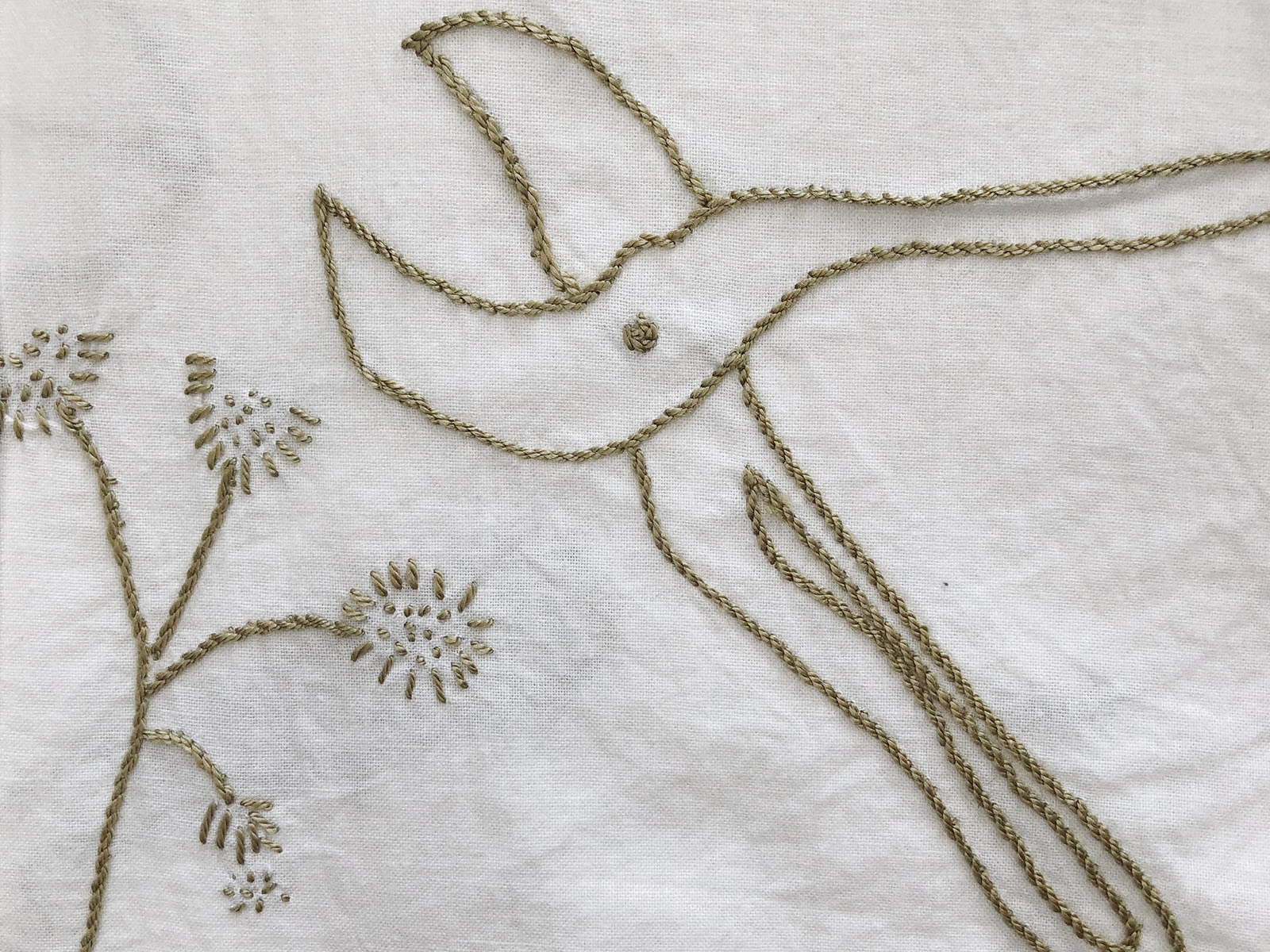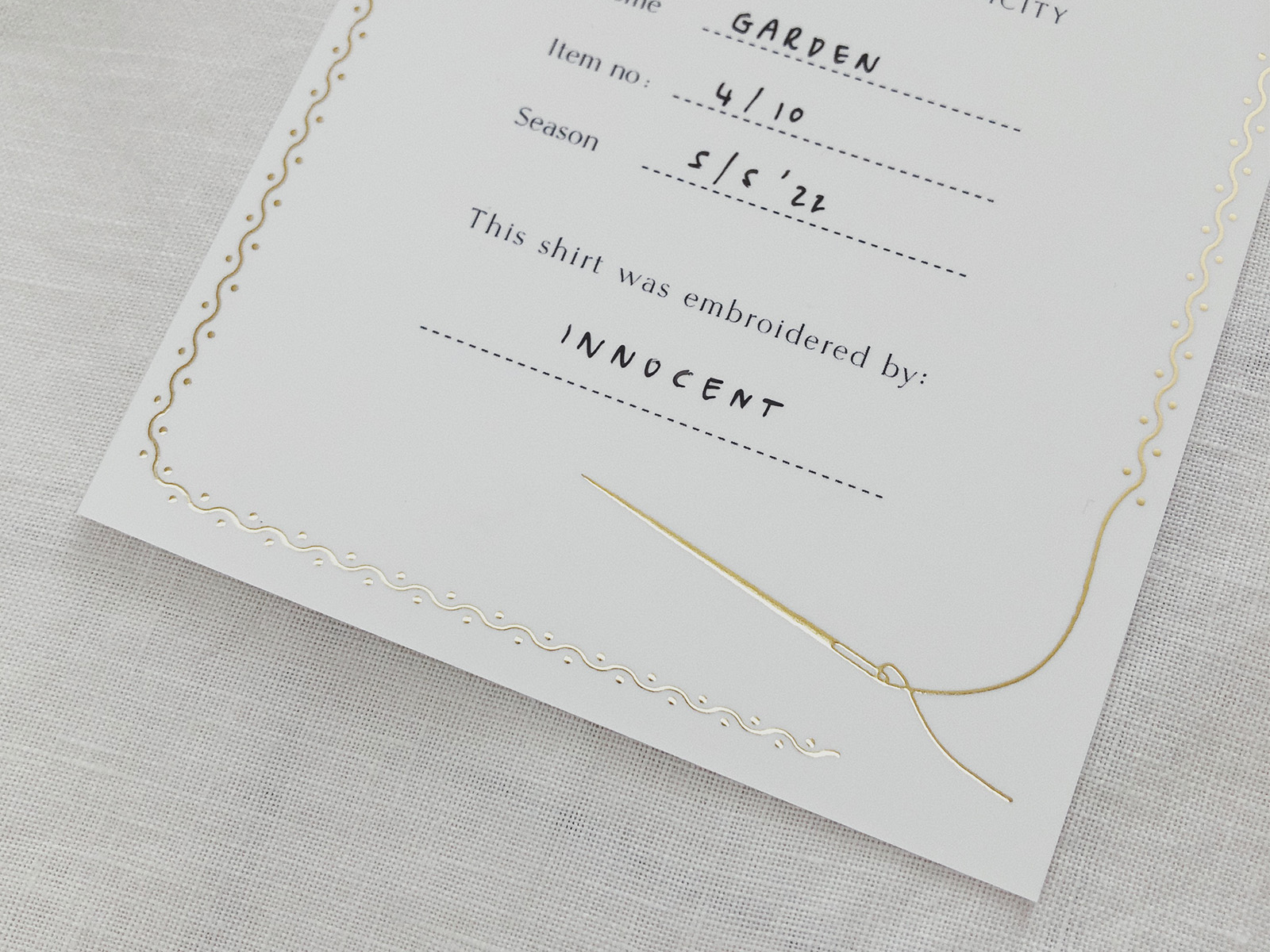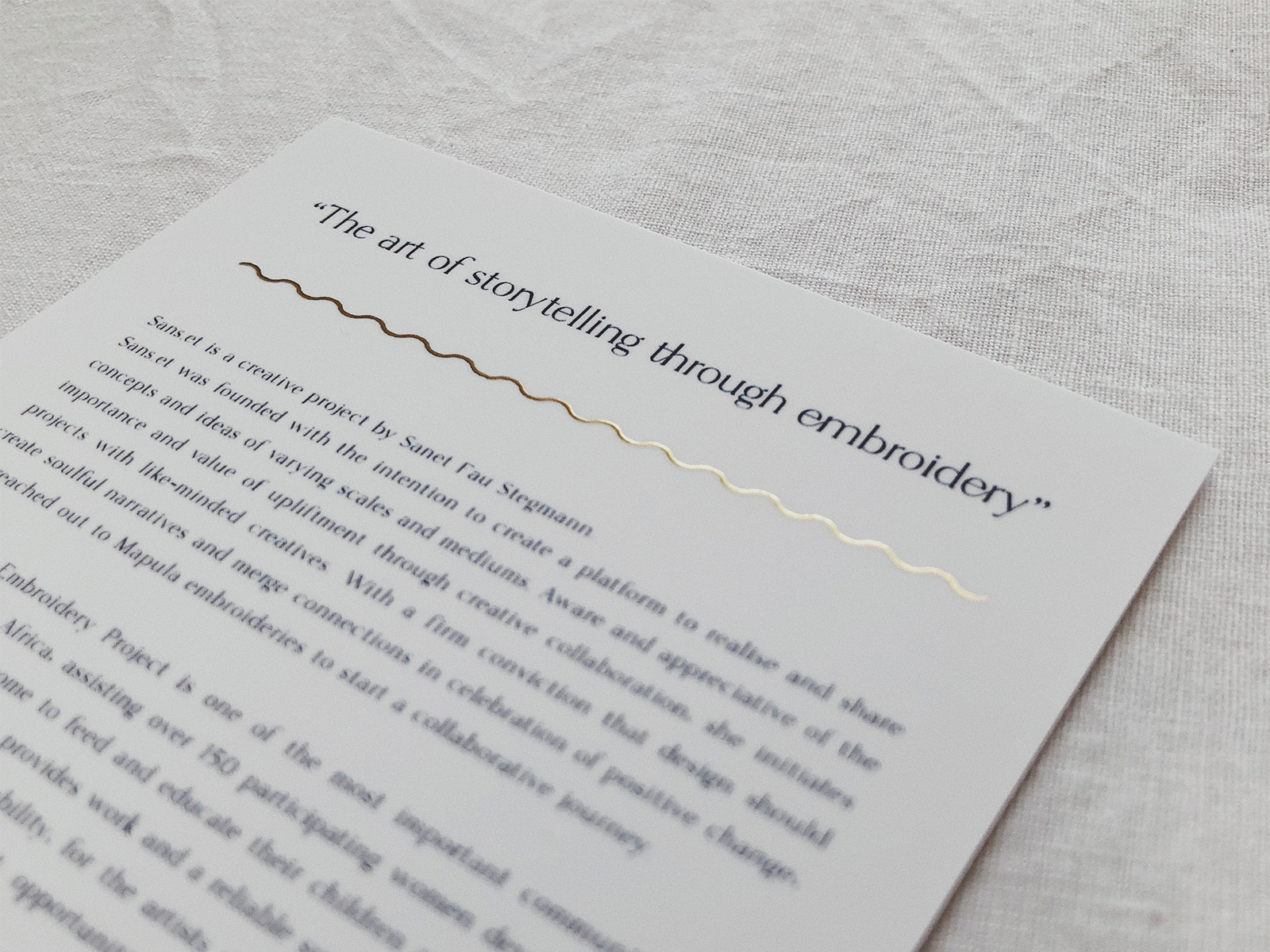 Autumn/Winter '22. Series II: Birds
Location: Paris / Model: Minh Ngo