Shellegance x Sanet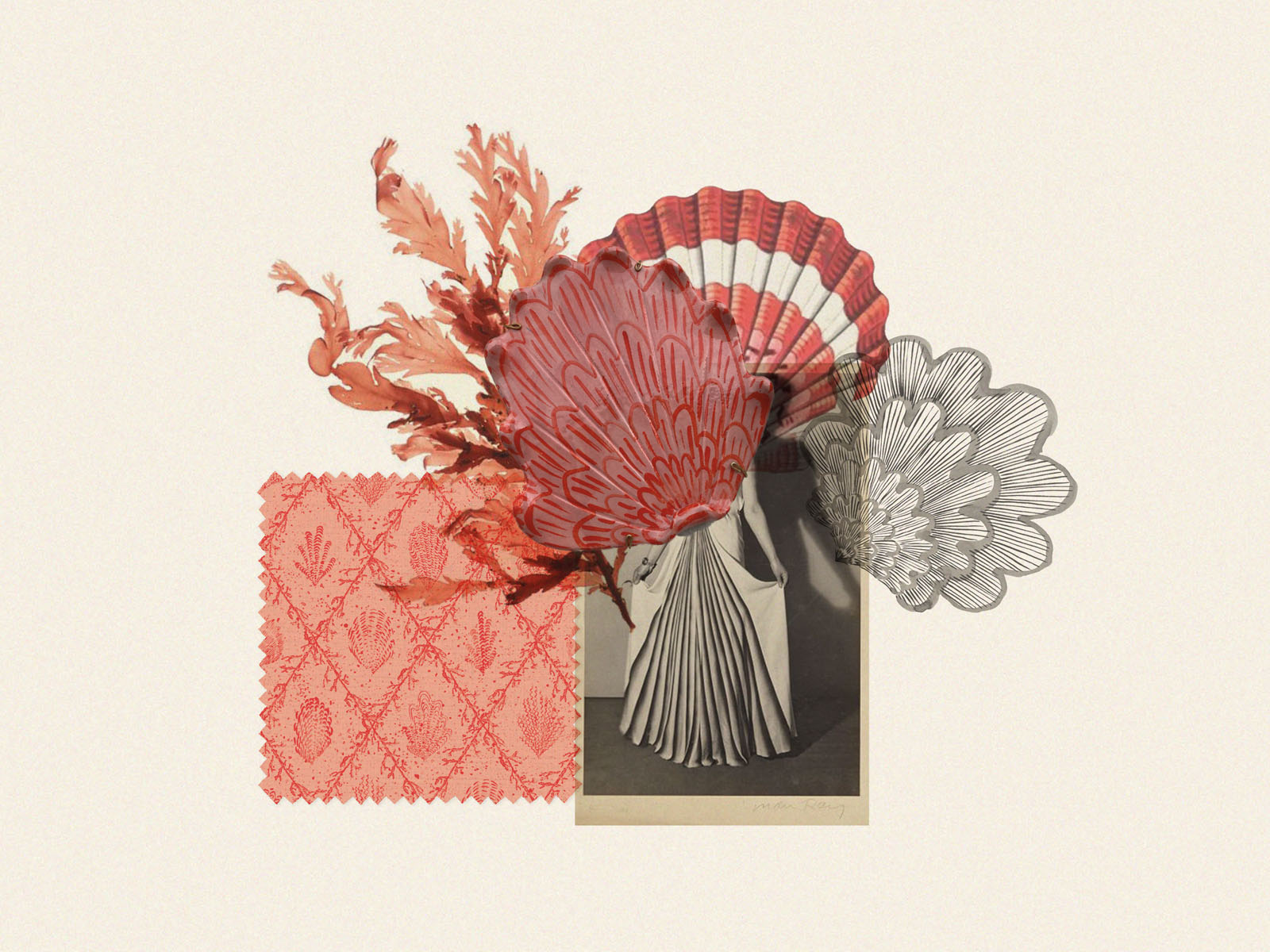 'Shellegance x Sanet' is a creative collaboration with artist, Lucie de Moyencourt. Lucie effortlessly traverses the realms of architecture, art, and ceramic craftsmanship.
While Lucie's artistic talents transcend various mediums, she is particularly renowned for her exquisite ceramic shells, 'Shellegance'. Each of the ceramic shells is a manifestation of her unique creative essence, meticulously crafted and infused with an ethereal beauty that captivates many. Inspired by the unique shapes, marks and colours, a range of patterns was conceived and designed in celebration of Shellegance shells.
The Shellegance x Sanet pattern series comprises of seventeen designs, organised into four distinct collections: Shellcore, Olde Worlde, Maritime, and Clamouflage. Each collection possesses its own wellspring of inspiration and narrates a distinctive story.
–
COLLECTION I: 'Shellcore'
Relive sun-kissed days spent collecting shells on the beach with playful, eloquent patterns that celebrate the carefree spirit of the seashore.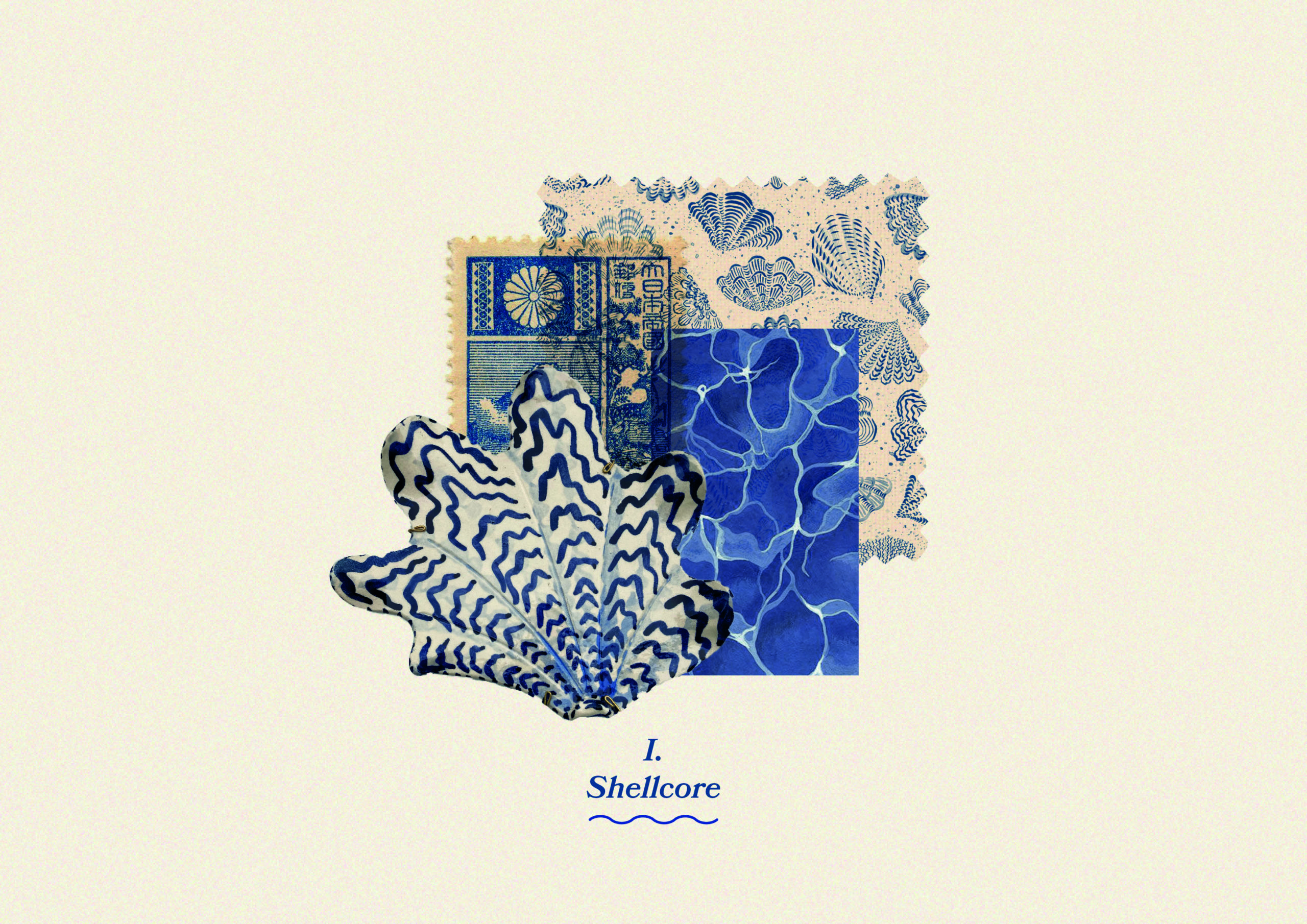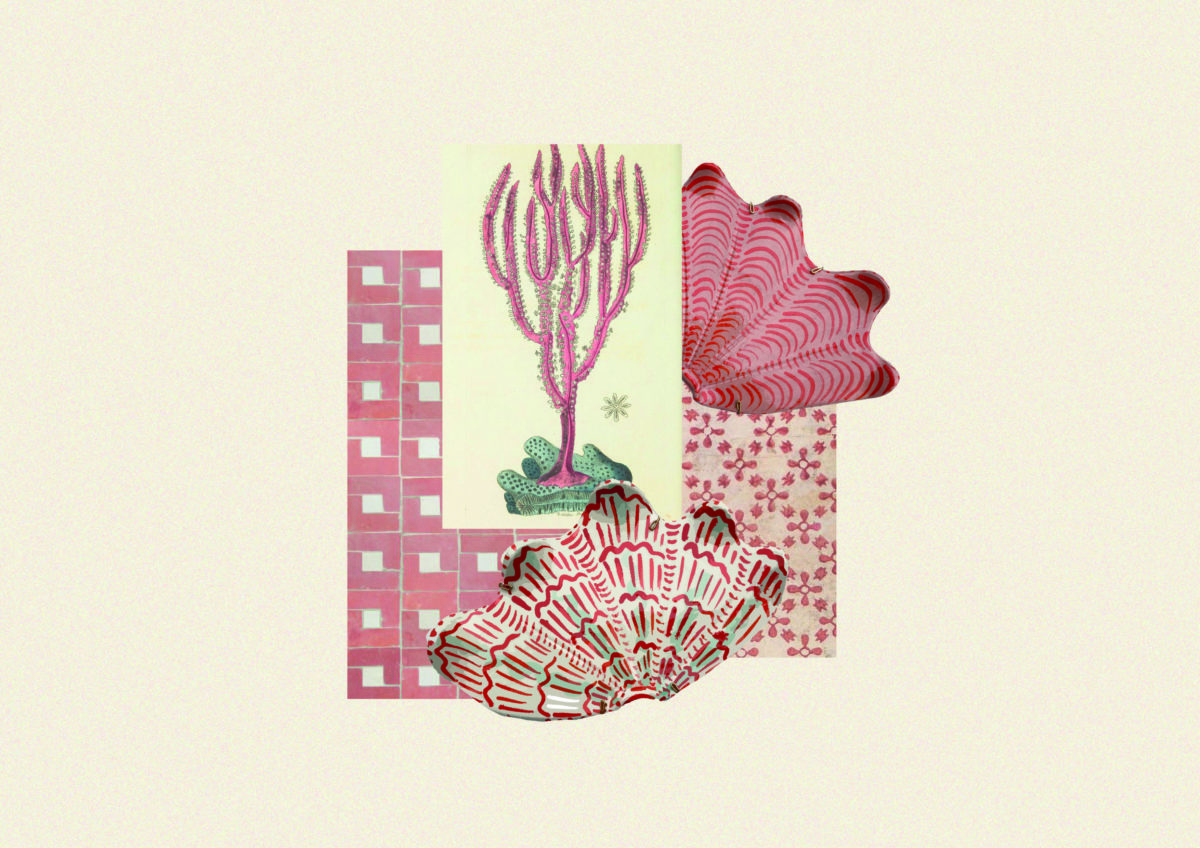 COLLECTION II: 'Olde Worlde'
Drift on the current with this elegant and whimsical collection of patterns that blend the intricate detailing of ocean life with tradition, evoking a sense of nostalgia, warmth and comfort.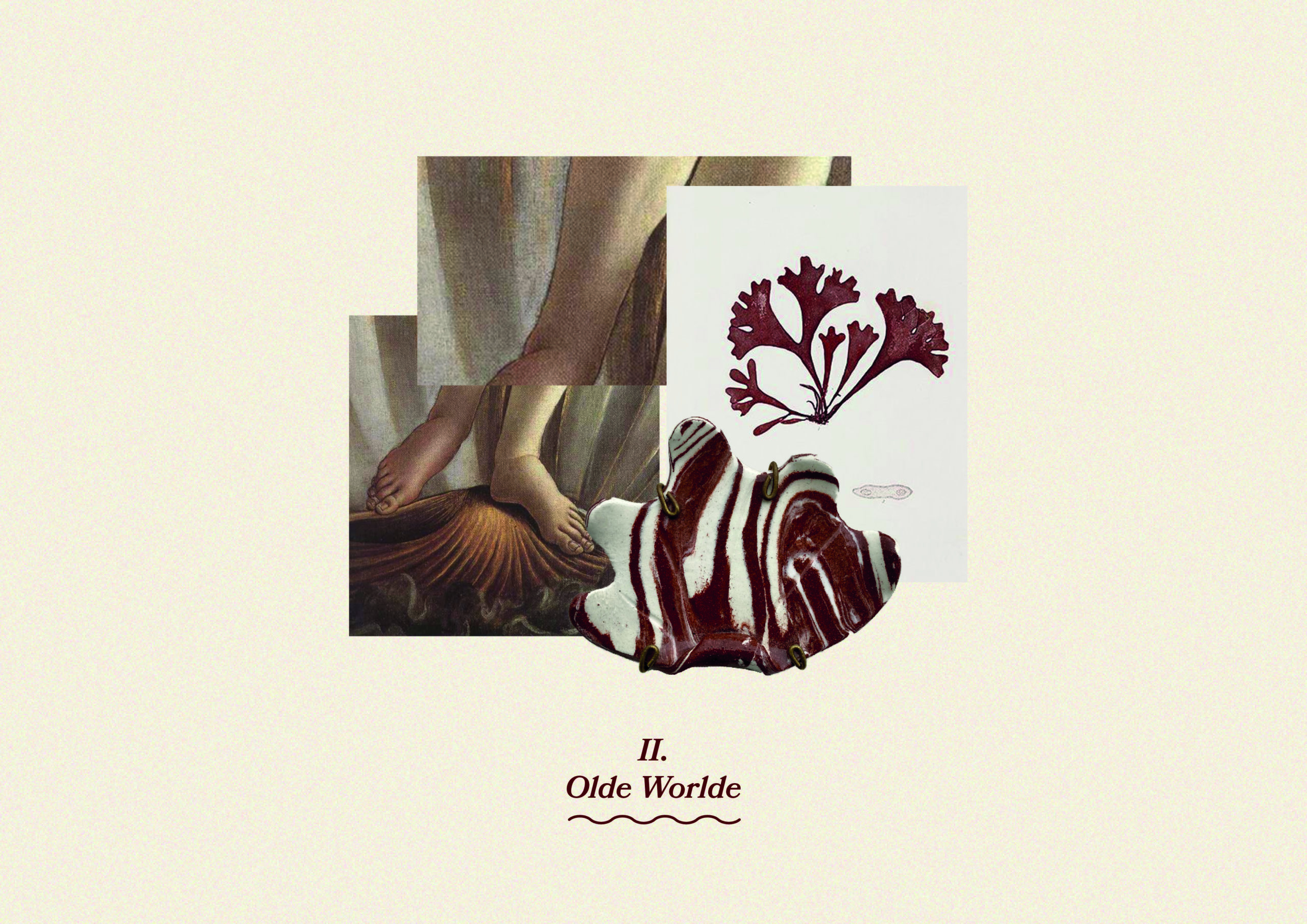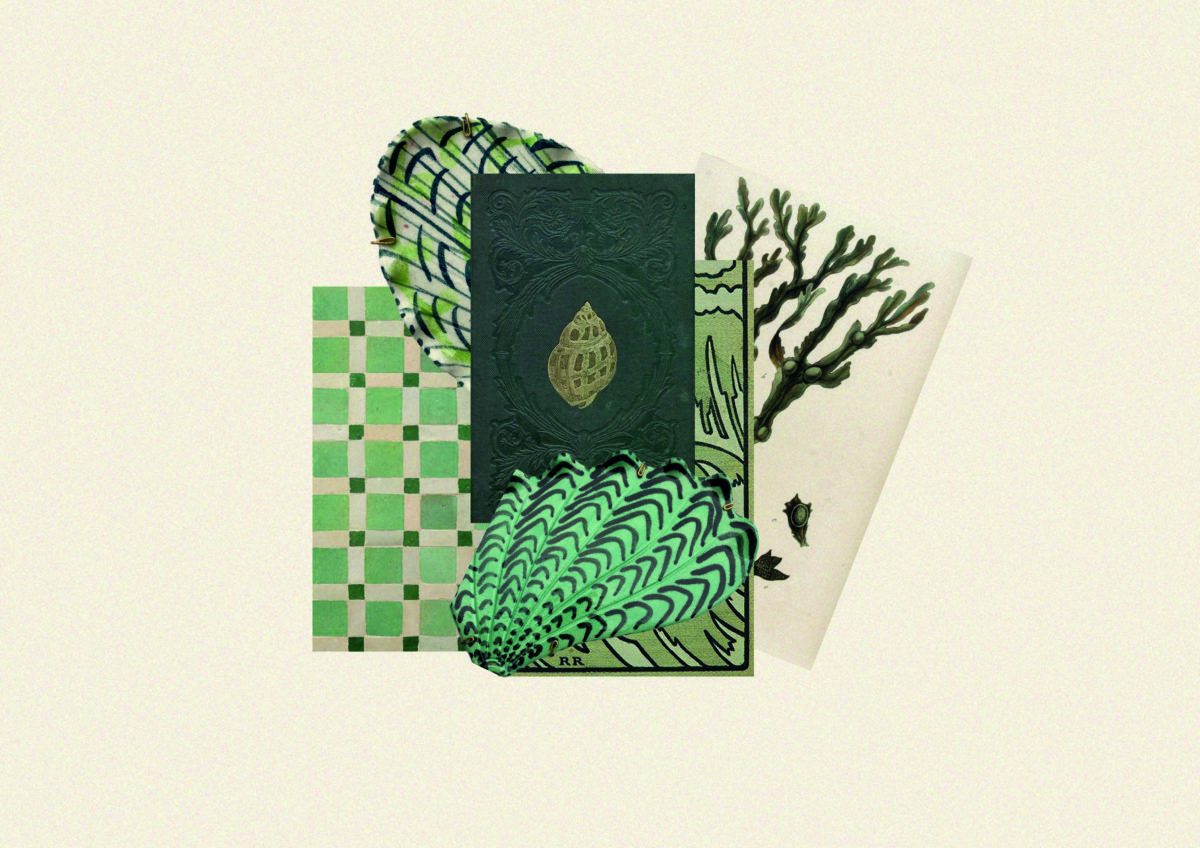 COLLECTION III: 'Maritime'
Make waves with these classical, seafaring inspired patterns that serve as design anchors in their own right, but also add visual interest and charm when used as companions to more dominant pattern formats.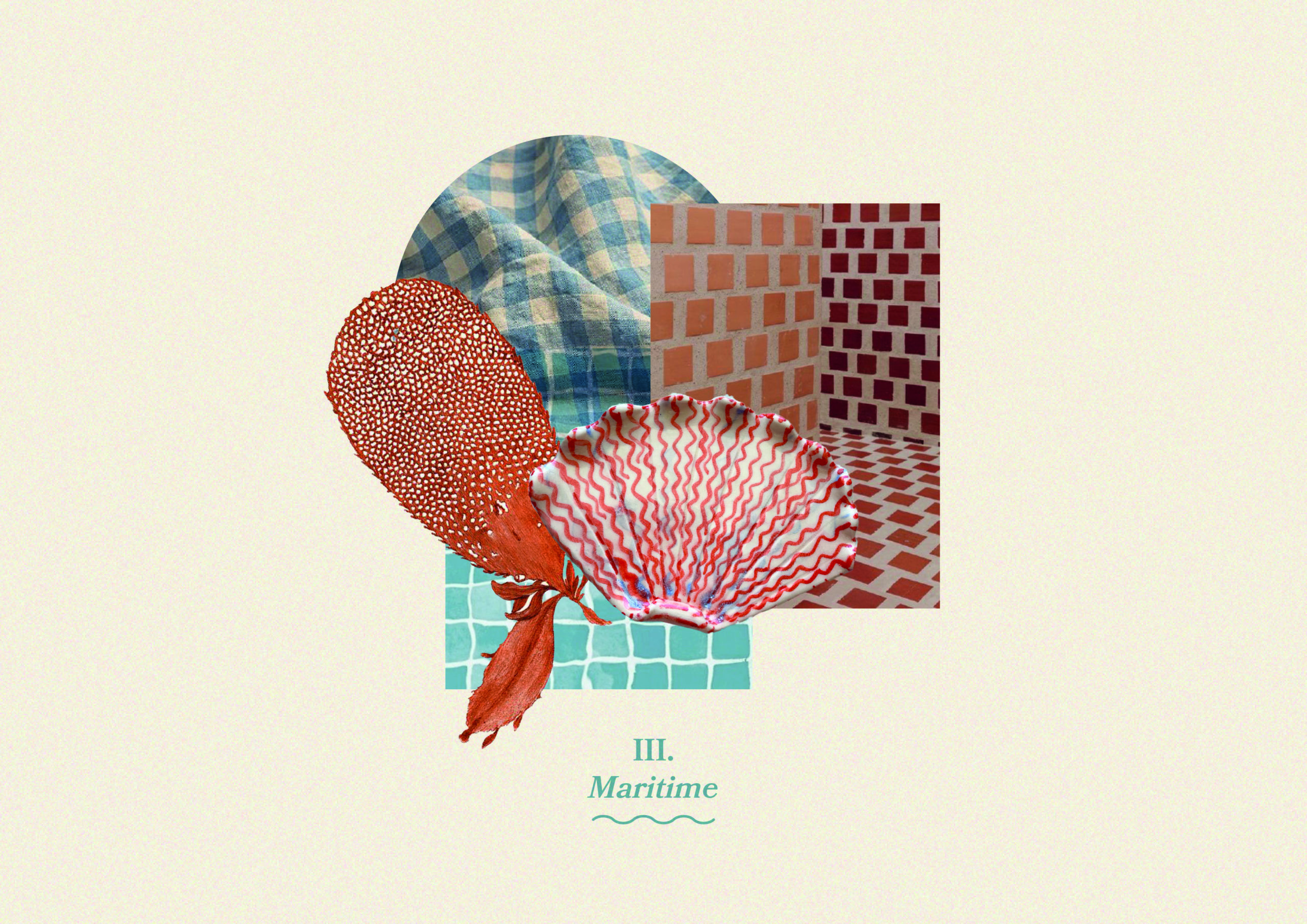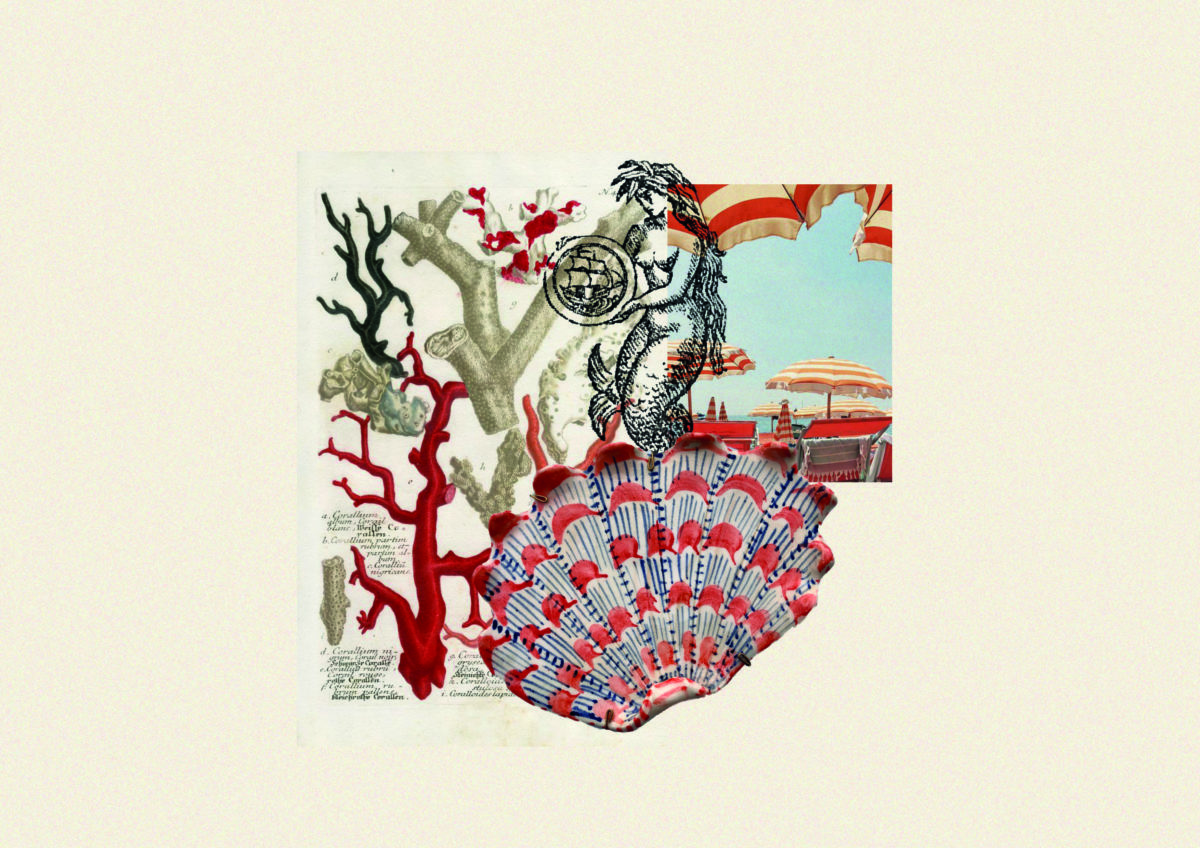 COLLECTION IV: 'Clamouflage'
Dive into the wild side of the ocean with bold, original and fun patterns that take their cues from the organic textures and vibrations of African shells, seaweed, and ocean currents.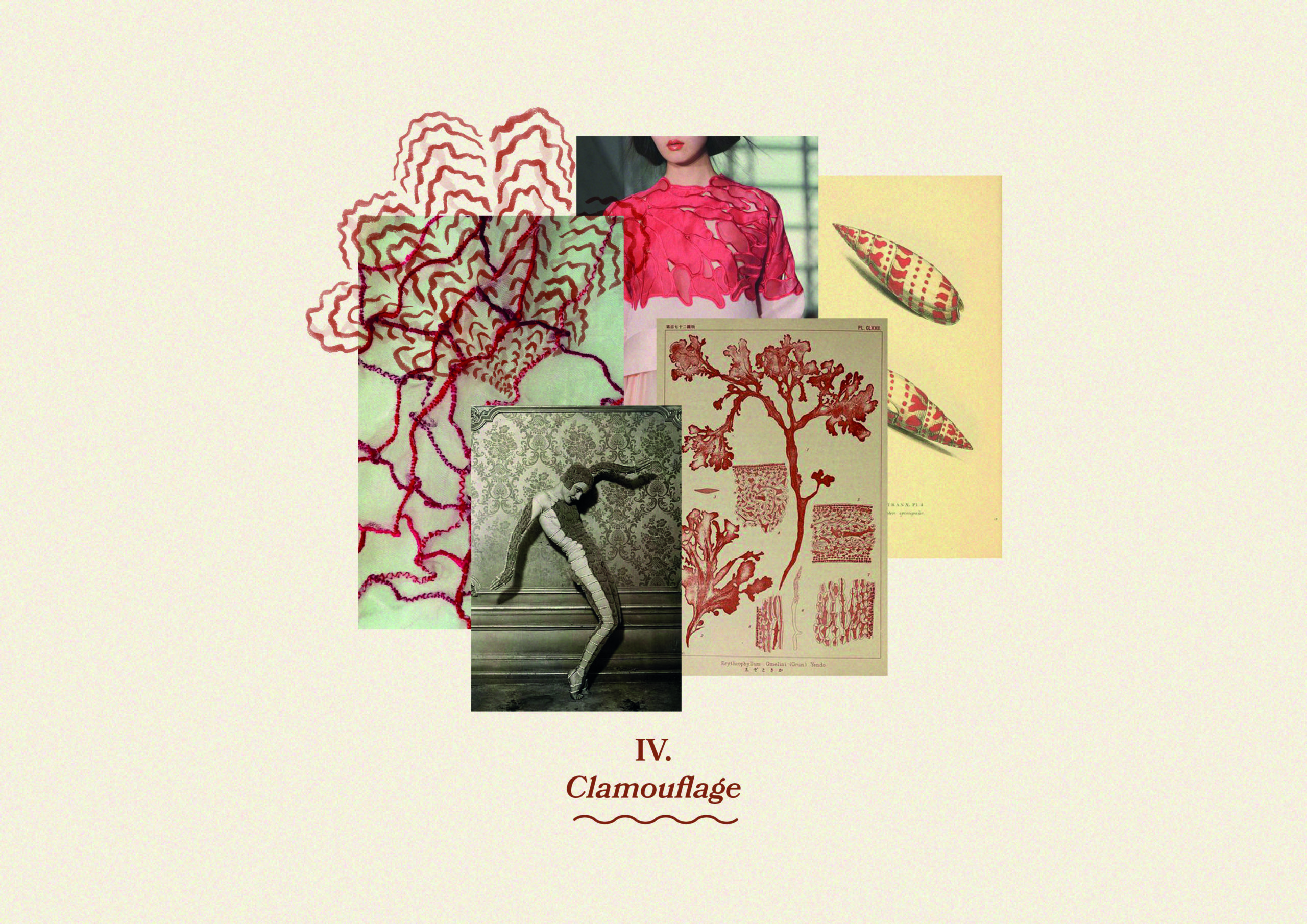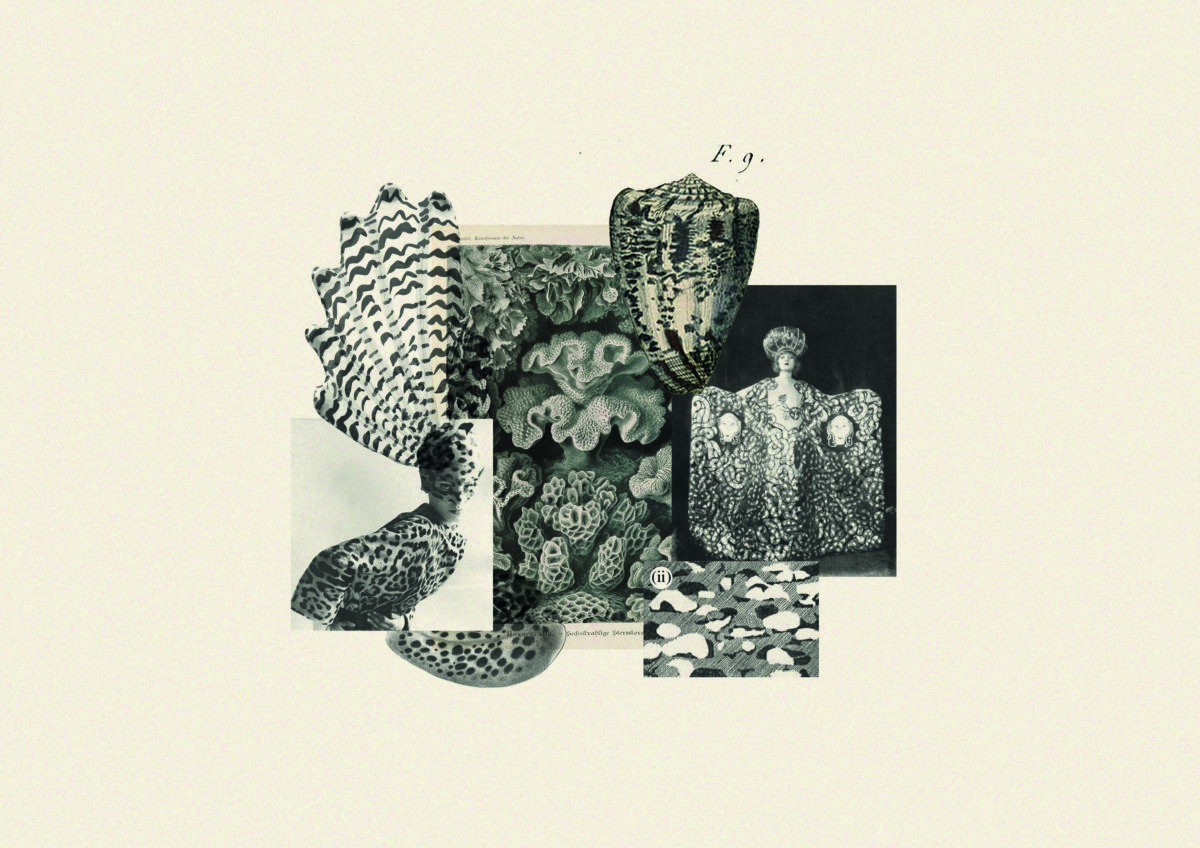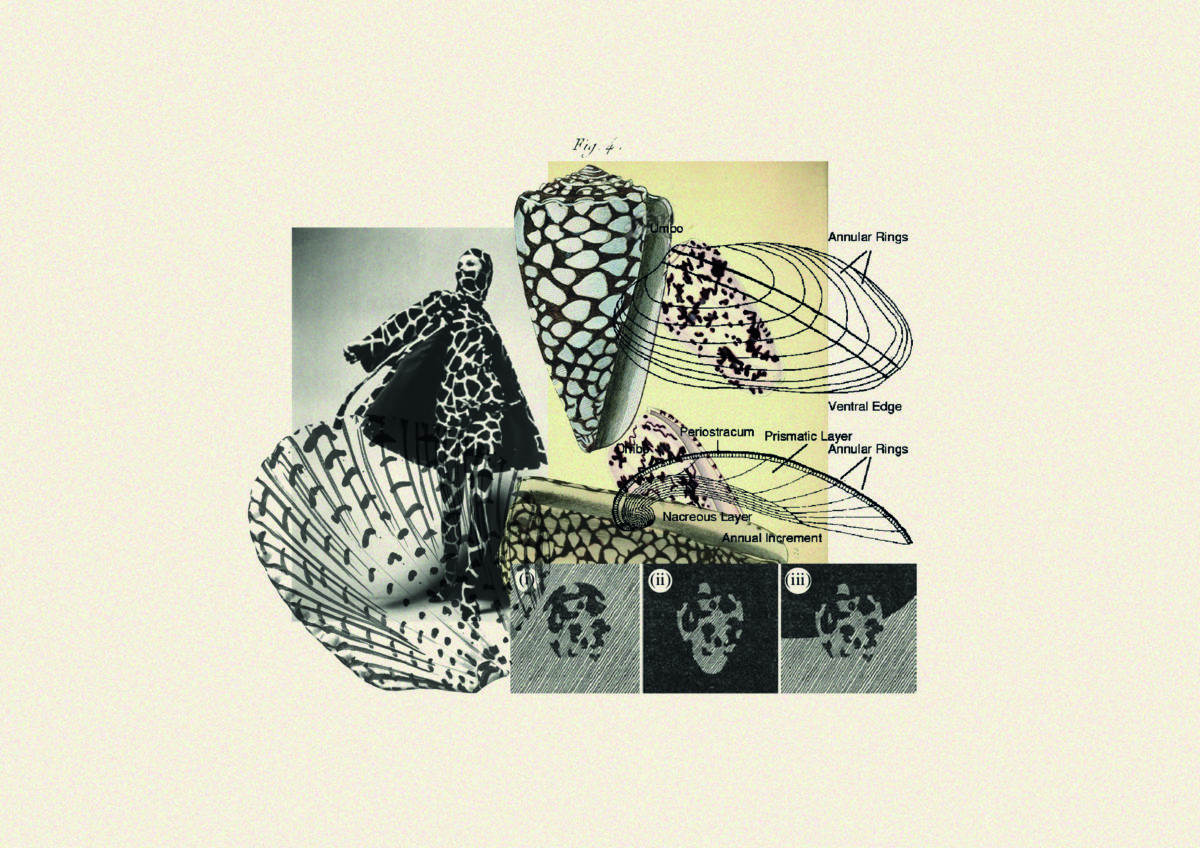 COLOUR COMBINATIONS.
The colour palette was carefully selected by sifting through a myriad of shells and extracting their unique hues created by Lucie's inspiring use of glazes. After a careful process of filtering various colours, we arrived at a final palette of seven color pairings.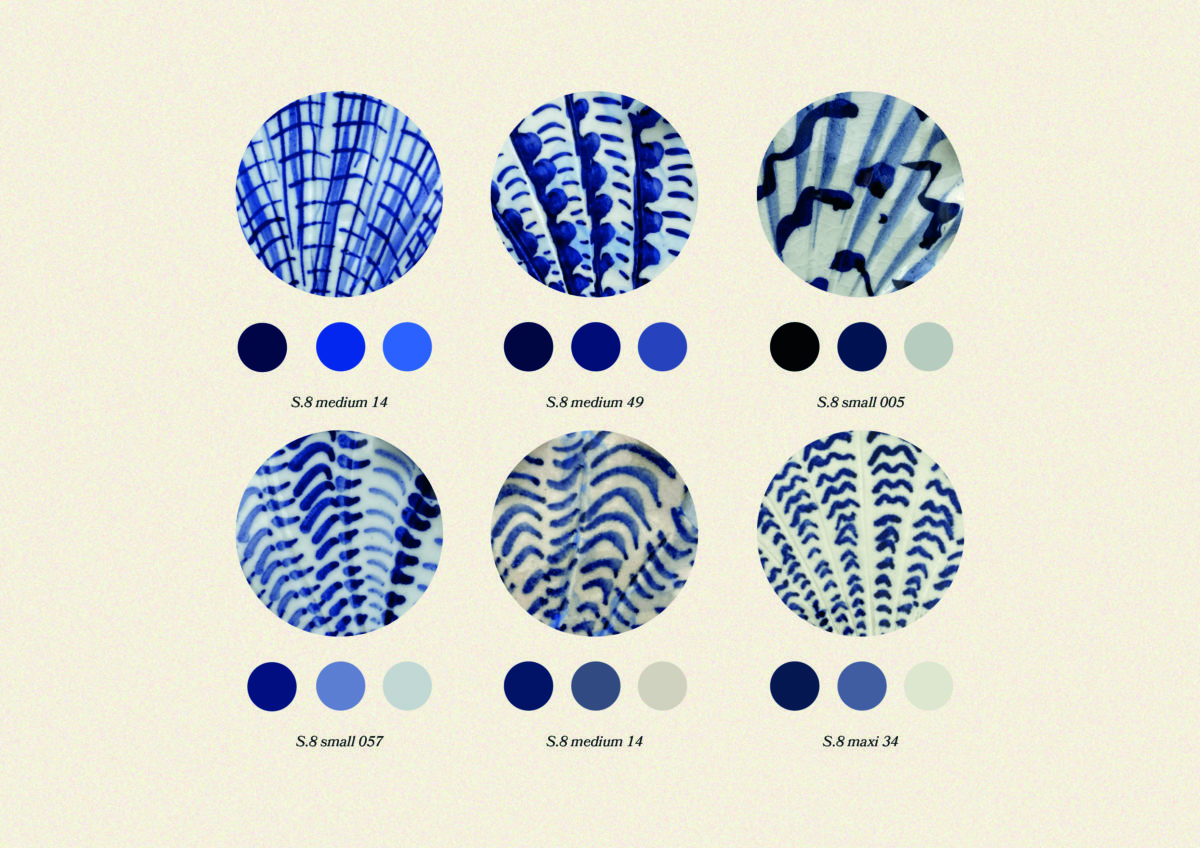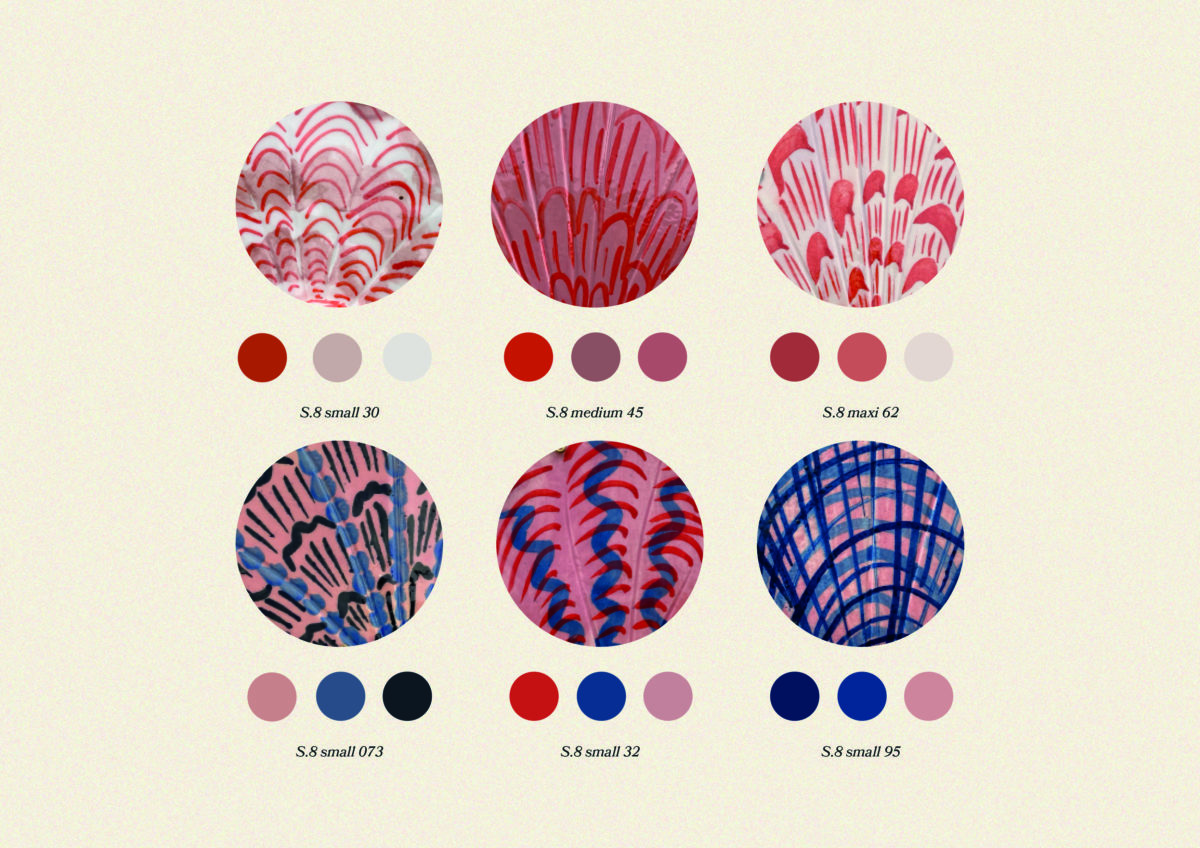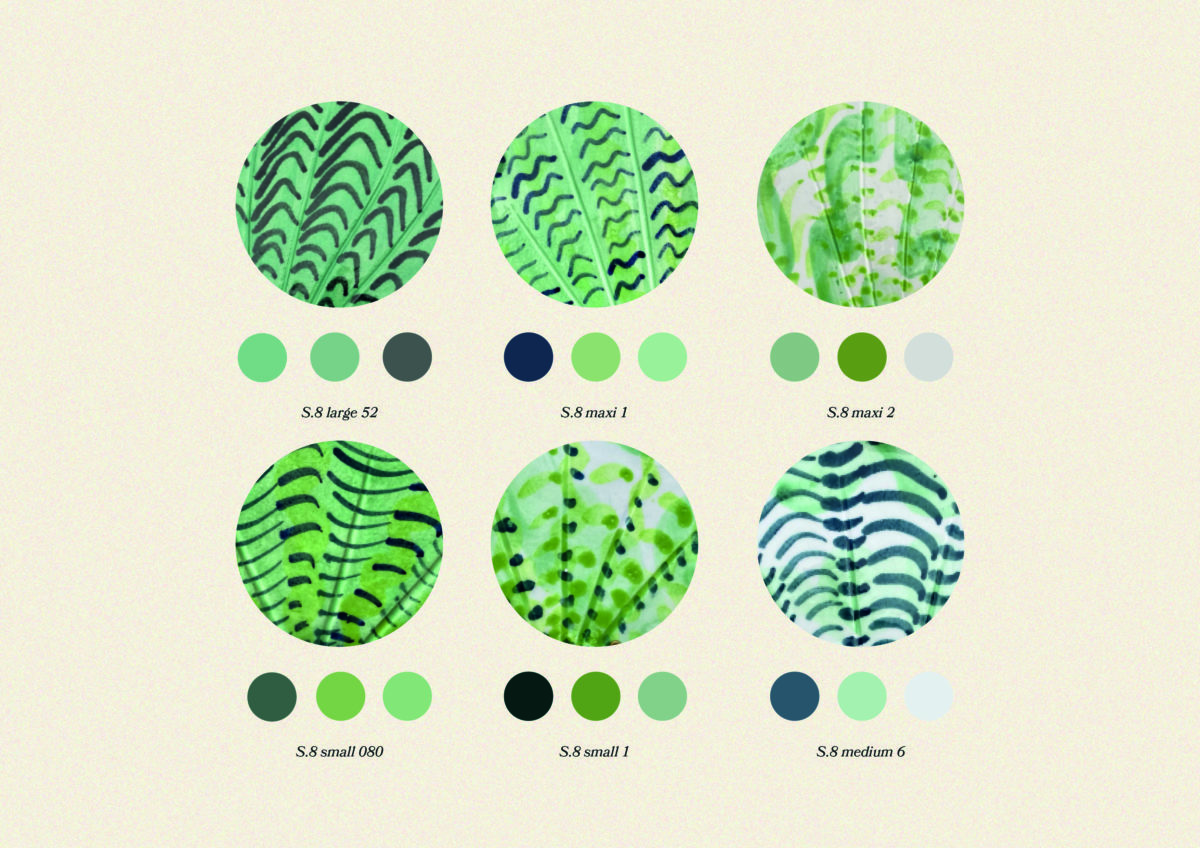 "From the initial sketches to the final designs, the process has been guided with passion, creativity, and an appreciation for the beauty that surrounds us. With the intent and hope to weave that into the fabric of like-minded people's everyday experiences"